By Tom Ossa – CEO, RockWeb Systems Inc.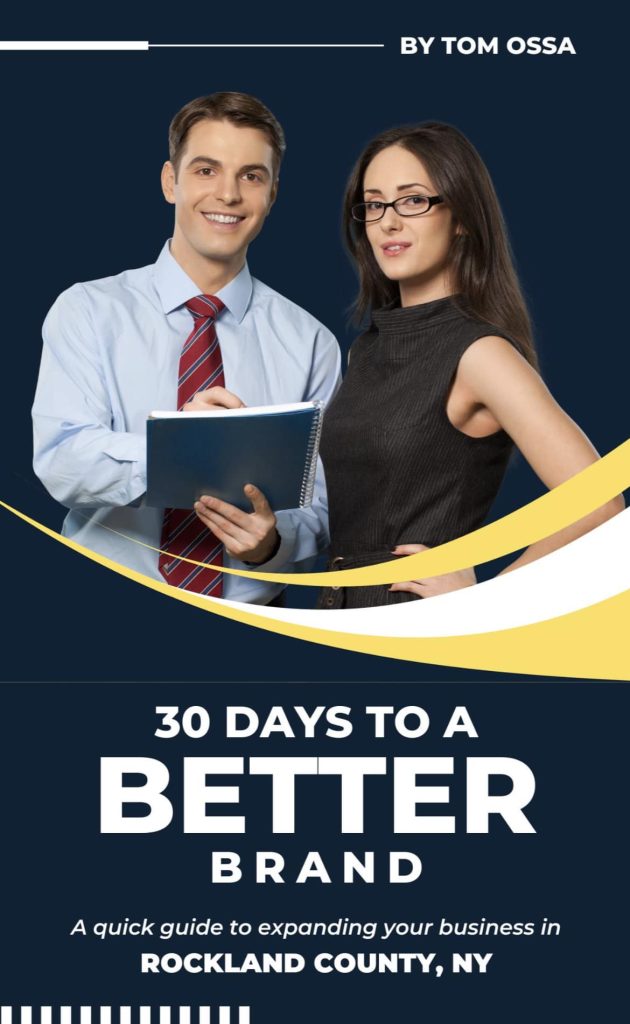 It was November 2016 when I published my first book, How to Program Your Life, still available on Amazon. It chronicles the first 10 years of starting my company, Rockland Web Design Inc. – and provided down to earth tips for bootstrapping your business until you "make it".
But, so much has changed since that time. So, it was time to write more!
My second book, "30 Days to a Better Brand" is available on Oct 27, 2023. 👍🏽 You can download the first three chapters by filling out the form below!
I've been working on this book slowly but surely for the past several months. The first draft was completed on Friday 9/15/23. It's full of stories from my past 15 years of business. But this time – more importantly – the book is rooted in fundamental, time-tested advice for growing your company, organization or cause in Rockland County, NY.
It's also an easy read. We're all busy. I get to the point, and move it all forward with you in the driver's seat!
The first 15 pages (3 chapters) are available by filling out the simple form below!